As a
follow up to the last post,
the creaters of MeetingApps.com wrote a more-detailed description of what their web portal offers! If you are a meeting planner, you
must
check out their website as you will find tools to make your job much easier. Read on to learn more about this exciting technology...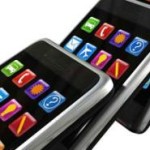 Source
MeetingApps.com
is the World's First Portal for Meeting Apps. This site enables planners and tourism industry professionals to quickly locate iPhone, iPad and BlackBerry apps related to the meetings and events industry. The apps on MeetingApps.com are categorized by useful headers such as: Air Travel, Conferences, Convention & Visitors Bureaus, Green Tools, Hotel Search, Meeting Management, Food & Wine, Venues and much more. There is no fee to use the site and the apps are listed at no charge. This portal was built for the purpose of making it easier for meeting and event professionals to quickly find the apps needed to plan and operate meetings, events and travel programs.
Our directory currently lists BlackBerry and iPhone/iPad/iPod Touch meeting apps. Android apps are in development and will be listed before the end of year. New meeting apps will be continuously added to MeetingApps.com, keeping planners up to date with the latest developments. Planners will be able to not only easily search for meeting apps, but will also be able to rate apps and read reviews and articles on app technology on our site.
In addition, global planners and hospitality partners can now sign up for App Alert to receive the best free apps related to the meetings and events industry. There are thousands of free apps currently available, but only a few that will be selected based on their functionality and relevance to meetings and events. Our goal is to save planners and hospitality partners research time and make their lives a little bit easier. At no cost, anyone interested in finding out about the latest meeting and travel apps can join at: http://www.meetingapps.com/app_alert.html
For anyone developing a new app for their venue, hotel or convention center, please check out existing apps at: http://www.meetingapps.com/venues/.