A hot topic at the latest board meeting involved the pros and cons of hiring a specialist to manage all social media aspects for your conference center versus assigning the duties to a member of your already-established management team. It was a great discussion and valid points were made for both arguments.
To me, the greater benefit and ROI would come from hiring a specialist to handle social media. Managing Twitter, Facebook, Tumblr, LinkedIn or StumbleUpon can be very time intensive. It requires a person that is willing to dig in and play around with the applications.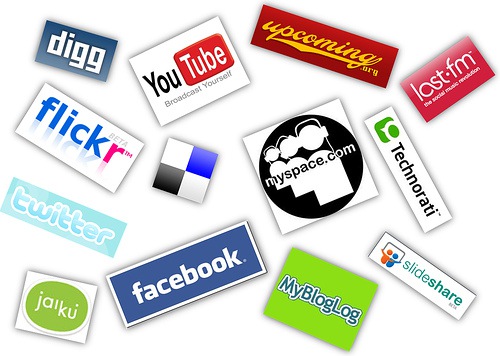 Source
I understand that many conference centers or businesses are hesitant to outsource their social media to another company or hire a full-time employee due to budgetary constraints. However, here is a short list of options to make it work:
Use your interns - Younger employees are most likely active in social media already and would have few problems creating new accounts and monitoring the activity. The downside is that interns typically work for 10 to 12 weeks during the summer or winter, so you must have a strategic plan when that time comes and delegate these responsibilities to someone else.
Hire a part-time specialist - This person could work from home or come into the office a few days each week to make sure he/she is accomplishing the goals determined by the management team. Many marketers, independent contractors, and PR-specialists have the skill sets needed to manage social media outlets, so look online at Monster or LinkedIn for individuals looking to pick up some extra work. You would save money (such as in benefit costs) as this person would not be full-time.
Re-distribute tasks within your marketing team - Think wisely before simply adding "Social Media" to the list of one of your marketing staff's daily tasks. Adding to that person's workload will add stress unless you relieve him/her of other job duties. It will also produce ineffective results in your social media strategy in that not enough time will be spent managing the accounts. If hiring a new individual is absolutely out of the question, re-evaluate how your marketing team operates and creatively design a way to make it work. One more thing to note -- make sure the person is interested in social media and willing to get his/her hands dirty.
Lastly,
save time and money
by focusing on one or two social media outlets. Facebook and Twitter may be the most obvious options, but
Tumblr
is a great resource as well you may not be familiar with. It's a simple way to blog and share information about your property on a daily basis and may fit your property well.
In all, take your time in researching your options, form a strategy, and then move forward on hiring or assigning the job of monitoring social media to the right person.
Written by:
Meghan Bollenback
Food & Beverage Manager
R. David Thomas Executive Conference Center